Pizza Garden Mobile App
Pizza Garden is a Neapolitan pizzeria with multiple locations in the Lower Mainland of BC.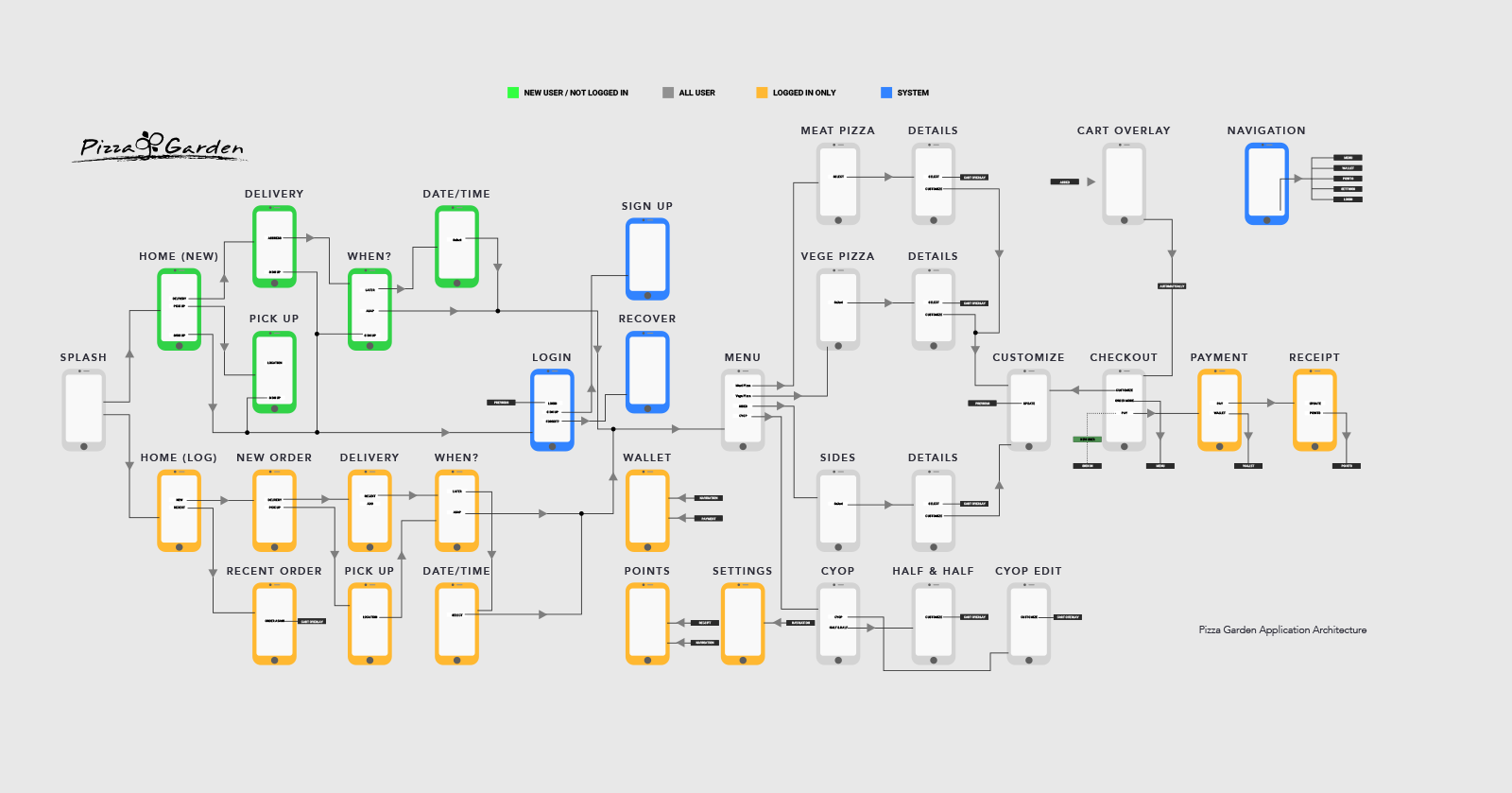 UX Design for Pizza Ordering
Pizza Garden was seeking a convenient way of improving the customer experience at their locations and online. They wanted an easy way for customers to place orders while increasing loyalty and reducing their own costs and labour fees associated with taking orders.
Result
Over the first 6 months of using the app, the growth was tremendous. The sales through the app increased every month, and rose more than 80% over the first 6 month.